Savings 2.1
Today's release of Savings introduces subscription pricing and a more consistent look between the Mac and iPhone app, amongst other improvements.
Subscription
Savings is now free to download and try, but requires a subscription to use after the trial limit is reached. One subscription includes Savings on both iOS and macOS under the same iCloud account.
If you have already purchased Savings 2, this change does not affect you. You can continue to use Savings without paying for subscription.
We priced the subscription at USD $1.49 monthly or USD $14.99 annually. We believe if you use Savings regularly, the improved spending habit as a result of using Savings is well worth the price.
The reason for switching to a subscription model is really out of necessity. It has been difficult to sustain the development of Savings with our current business model. With subscription, we can continously update Savings and receive financial reward for our work.
With the decision to adopt subscription, we are committed to update Savings on a much more regular basis to deliver the value you pay for.
Refined Look
To move towards to a consistent design language between macOS and iOS, most of our assets needed to be redrawn. Icons, controls and colours were all cleaned up to make the app feel fresh and recognizable.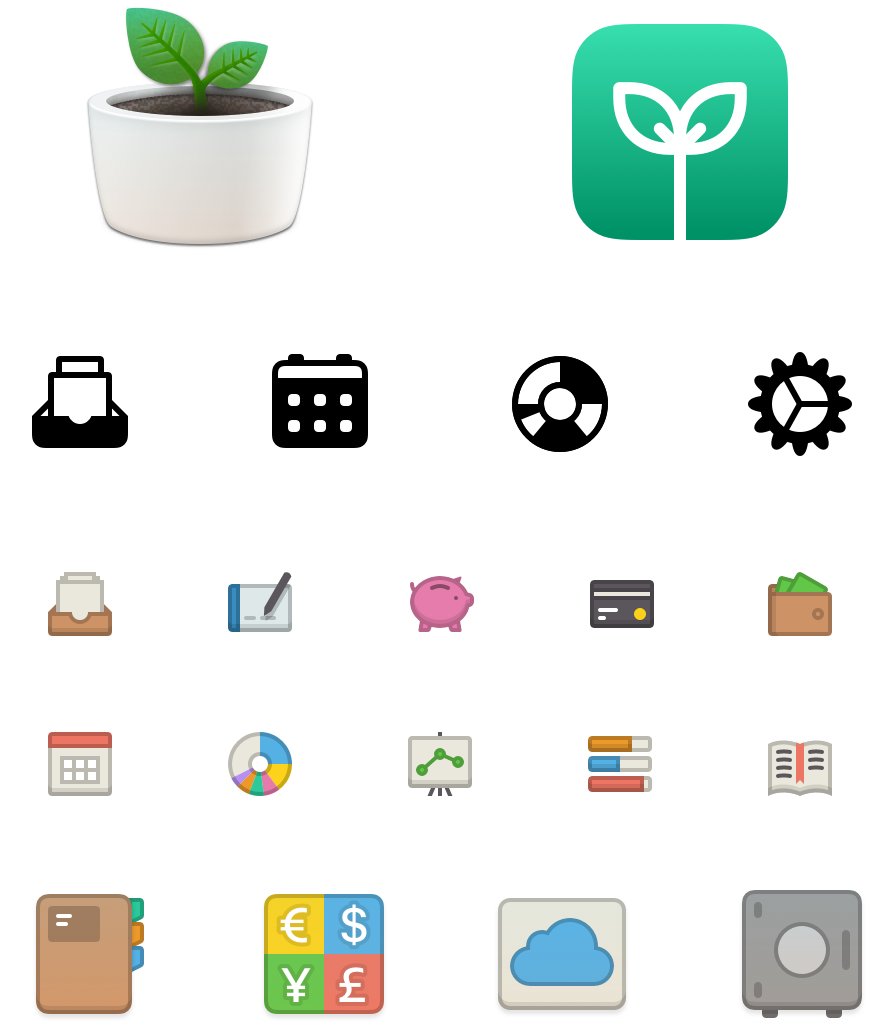 New Feature: Make Repeating
This is a neat feature that some of you may find useful. Have you ever had a regular transaction that you wanted to turn it into a repeating scheduled transaction? You can now do that by dragging the transaction onto the Scheduled icon on the sidebar.
You can also do the same thing by choosing Transactions > Make Repeating… from the menu.
Sunsetting Budget
One of the feedback points we got from many of our customers is that they don't actually use the Budget feature in Savings. For those who do, they find it confusing and difficult to use.
What we realized is that by keeping an eye on the Breakdown and Trends reports, you don't actually need a budget to know how well you are doing financially.
For these reasons, we have removed Budget from Savings for people who aren't currently using this feature. If you are currently using Budget, you can continue to use it. Just know that it won't be officially supported in the future which gets us closer and closer to feature parity between macOS and iOS.
Our goal is to keep Savings as simple as possible without unnecessary features. This is a move toward that direction. Of course, we are always thinking about implementing a better Budget system in the future. One that is smarter and more lightweight. If you have any ideas for that, please let us know.
---
Other than these changes, there are also many bug fixes and performance enhancements under the hood.
We hope you enjoy using Savings 2.1. The work on Savings 2.2 is already underway.