Money management made simple
Are you tired of money management apps like Quicken that are overloaded with features you don't need? Savings 3 isn't like that. It is powerful enough to do all the money management tasks you need, but with none of the complexity you don't. Also, you only pay once to use Savings 3 forever. No subscription required.
People Really ❤️ Savings
11,000+ paid customers can't be wrong.
I guess I have tried them all, but this is without a doubt the easiest one I have ever used. It is self explanatory in every way.

– Silver Reed 🇺🇸
Should be on every Mac.

– JYL 🇨🇦
I have used Quicken for many years. When they switched to a subscription model I have been looking for a good replacement. This is not only a good replacement but a better one.

– xwing00pilot 🇺🇸
Replaced Quicken with much relief!

– 0517FAA 🇺🇸
Finally, an excellent money management app for the Mac!

– Doug Shuman 🇺🇸
Worth it's money just for the support.

– Paulla Kay 🇺🇸
Savings is the best checking account register of the many I've tried. It's straightforward, easy to use, and I can customize the categories to my household.

– Flo Stock 🇺🇸
A bookkeeper's dream for simplicity!

– TaosGoddess3 🇺🇸
Most useful app on my mac

– Enriko Zirons 🇱🇻
This one has been flawless so far – no syncing errors at all, simple and clean interface. It ticks all the right boxes.

– mdlondon 🇬🇧
Absolutely Brilliant!

– Mick Draycott 🇬🇧
This is a fantastice App. I have been using it for over 3 years and it is excellent.

– DL 🇨🇦
A fantastic alternative to the big guys!

– JCW308E 🇺🇸
Excellent for keeping track of day to day income and expenditure. It is straightforward and easy to use and a great help for domestic budgeting. I wouldn't want to be without it.

– dave6376 🇬🇧
This is a simple accounting program without all the bells and whistles of Quicken et al, and it suits me just fine.

– studoug26 🇨🇦
If you long for a simple, beautifully designed checkbook–like program that has a clean, modern look that is easy to use, this could be the one for you.

– Sunfellow 🇺🇸
Most of the others were too cumbersome and complicated for my needs. This one is simple and easy to use, and looks beautiful.

– AgnePalamarcuk 🇬🇧
Clean, Thoughtful Design to Make My Financial Organizing Simple

– babybop! 🇺🇸
Best personal budgeting software I've found

– Wayne Mishler 🇺🇸
I also appreciate that when I have issues with the app, the developer is very responsive and helpful. Definitely recommend Savings.

– Je–Susan 🇺🇸
If you are looking for a really clear yet simple way to record purchases and check against your bank statements, then look no further! This is it.

– mylorbridge 🇫🇷
Was a Quicken user, this simple program is much easier to use.

– Bulltish 🇦🇺
Does the job. No less, no more

– Tomas46 🇸🇪
I have used Savings for several years now and find it easy to use while giving me all the data I need to handle my finances.

– Blueyes1125 🇺🇸
This is a great app and has been extremely helpful to me in my new efforts to start budgeting my money better.

– Khokomo 🇺🇸
I have been using this app for some time. It's easy to use and reliable. A great app for home use.

– bnewxar 🇦🇺
Close to perfect.

– J_no 1 🇨🇦
I have used this app for over 12 months and it has yet to let me down.

– studoug26 🇨🇦
My favorite money tracking and budget software

– Wayne Mishler 🇺🇸
I've used this for several years and it keeps getting better.

– Crossover24 🇺🇸
When issues have cropped up, support is very prompt in sorting them out and always with a good result. I have been using this app since 2012.

– Merimbula Miles 🇦🇺
This is my third year using Savings. I have found it easy to use, with excellent responses to customer inquiries and problems. It gets better, too, with each version, without losing the best of prior versions.

– New Mexico Slim 🇺🇸
Better than four times more expensive money apps!

– bonkeyy 🇵🇱
Great Personal Finance App!

– kris_ariya 🇺🇸
I've used several other financial apps, but this gets most things right.

– Snow Ghost 🇺🇸
It balances simplicity and efficiency, and presents me with the information I'm most interested in seeing in an elegant way.

– mdotbb 🇺🇸
Very clean interface, entering and editing data is very easy.

– Goodbishop 🇵🇱
Does not have the flashy colours like many other apps, and that's one of the beauties of this app. It is simple & elegant.

– Emkay546 🇨🇦
I really like it its just what I need to get a handle on spending in austerity times.

– the country gentleman 🇬🇧
I just switch from PC to Mac. I tried Quicken for Mac, didn't like it. I am happy with this app. It what I was looking for, not a lot of bell and whistle.

– Jerryaub 🇺🇸
Savings is simple to use yet comprehensive enough to provide detailed reports and charts that enable you to keep track of your money monthly and annually.

– Alexandria Bowen 🇬🇧
No matter how many times I look around at other finance and budgeting software, I keep coming back to Savings.

– upstreammuse 🇺🇸
Exactly what I was looking for – a simple, clean app to reconcile my bank account. Top marks for the excellent user interface.

– Stu433 🇨🇦
After trying several personal finance apps, I finally settled with this one. So simple yet functional and that's exactly what I need.

– m.elwan 🇨🇦
This app has helped me turn around my spending habits! It is so easy to see where your money has gone and where changes in spending habits need to be made!

– scizzles 🇨🇦
It's really simple and useful. I was tracking my money on my own, and the app have all the features that I needed to keep my accounts well track.

– fespinoza 🇨🇱
It fulfills my purpose to organize finances in a simple manner. I can appreciate the time that was taken to create this app and make it easy to use.

– Anmlprht 🇺🇸
This was exactly what I was looking for to bring my personal accounting into the 21st century.

– Beeker's mom 🇨🇦
The designer is wonderful to work with. I had to reformat my hard drive and had a hard time tracking down the original file on my Time Machine. He spent a few days figuring it out and got me the answer.

– SKMcQuitty 🇺🇸
The program has been well thought out when designing the applications layout, as I don't find myself switching through multiple windows every few seconds trying to figure out where everything is.

– adamschilling1987 🇦🇺
I recently switched from a PC to a Mac. With that change, I had to abandon Quicken. I did a lot of searching and downloaded just about every free trial available. I found Savings to be perfect for my needs.

– p543 🇺🇸
I wanted a really easy way for my wife and I to stay on the same page for our money flow. Savings is super easy.

– MrYeah! 🇨🇦
Just starting out in the world of budgeting, and this makes it easy!

– asidimem 🇦🇺
Savings is minimalist, well coded, and easy to use. Great for manually entering receipts and tracking monthly spending without all the distractions and bloat found in other finance programs.

– leelouxiv 🇺🇸
This application has revolutionized the way I spend my money. I have become much more disciplined.

– Kennon 🇺🇸
The interface is clean uncluttered and not so busy as to be a distraction. Savings has just the right amount of bells and whistles. Any more and it might become a bit too complicated.

– Ramsey5000 🇨🇦
At first I thought it was too simple but I gave it a chance. I came to realize that it is very useful and very easy to use.

– bentlezandbenz 🇺🇸
Loved the program, allows me to do most of the things i would expect it to do. All other finance programs i demoed were hard to use or had unecessary features.

– AlanCart 🇺🇸
I was looking for a simple intuitive budget program to use with my wife. This looks like it is it.

– Chrisna35 🇺🇸
I'm also using the app on my iMac. The syncing between app is flawless.

– O.1720 🇨🇦
I love this app. It's simple to use and tracks multiple accounts manually and categorizes them to over the year.

– Skeptic6 🇺🇸
I have always hated paying high prices for apps and programs with functions I did not want or need. This app is simple and can be used across all my devices.

– Susan4Chad 🇺🇸
The app is I was looking for: simple, easy to use, good design, no useless features.

– Ghislain057 🇫🇷
I've tried a handful of other money–tracking apps. Some apps were just too cluttered to use. This is simply the best app of its kind.

– Julystar 🇺🇸
I love the simplicity and ease of this app. The mobile app now makes it even better and helps to keep track of spending at all times even when travelling.

– Merimbula Miles 🇦🇺
After trying ten different finance apps, this one is almost perfect for what I need. I love the design, ability to create and change categories, and ease of transferring balances. Inputting everything has been a breeze.

– Ryremi 🇺🇸
Simply the best

– mehroba 🇺🇸
I've been looking for months for an app like this. Very easy to record transactions and set recurring bills. Absolutely love it.

– DolphinGinger 🇺🇸
I've tried many finance apps and this one beats them all in my option. It's easy to use, has just the features I need and it's simplistic. Just perfect for my needs.

– johnski 🇺🇸


Stay organized easily
As a financial tracker, Savings 3 lets you easily keep track of all your accounts without hassle or distraction. We made everyday tasks like entering transactions super fast, so doing it everyday is not a chore. You can easily add notes and categories to your transactions, search any field in real-time, and keep accounts in any currency you want. It's simply the most pleasant user interface for keeping track of your accounts.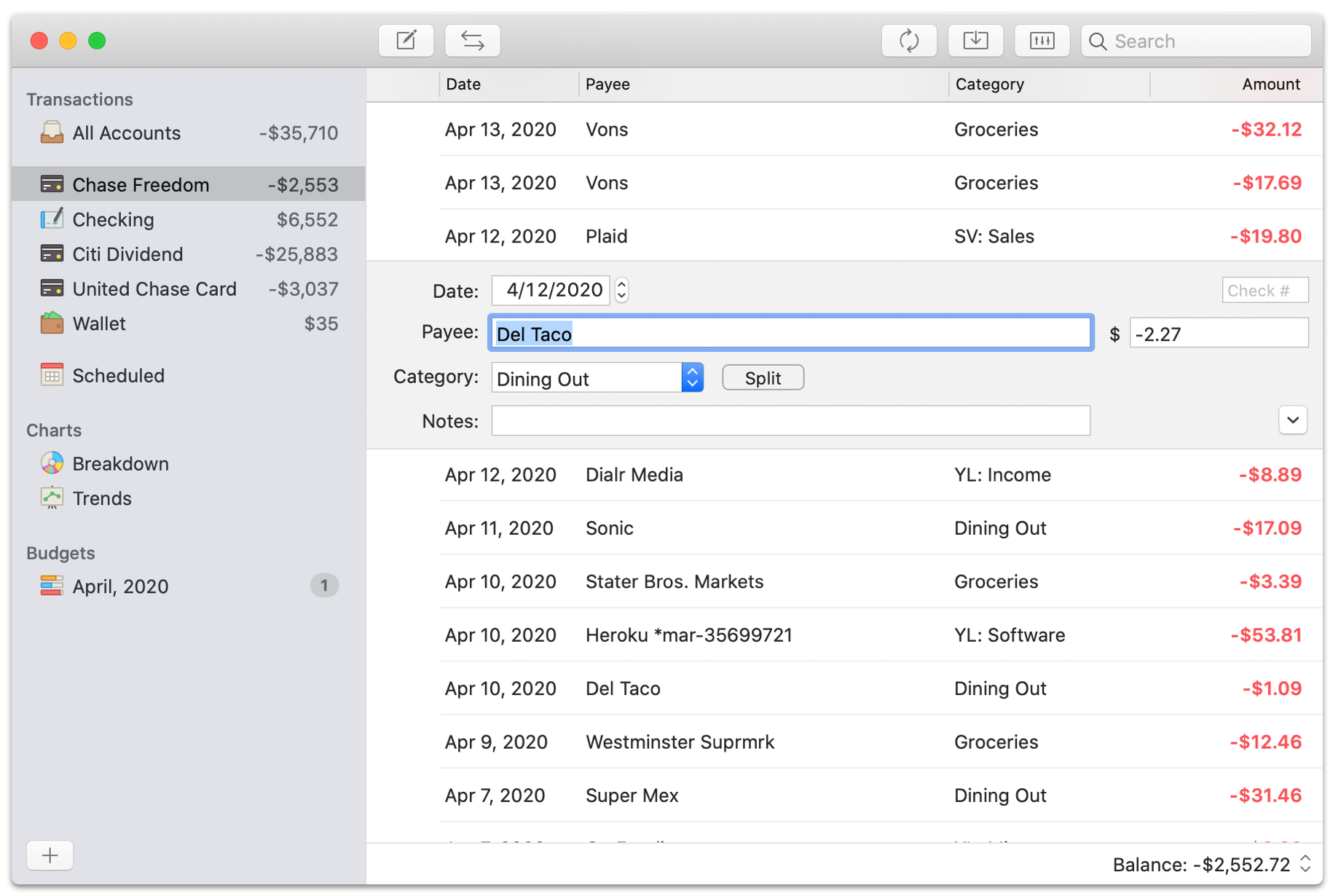 Know where your money is going
The biggest advantage of categorizing your transactions is you get to see where your money is going each month or year. Savings 3's Breakdown view shows you that information with one-click. There is no need to "generate a report" or navigate through all types of reports you don't need. No, in Savings 3, the chart you need is just one click away.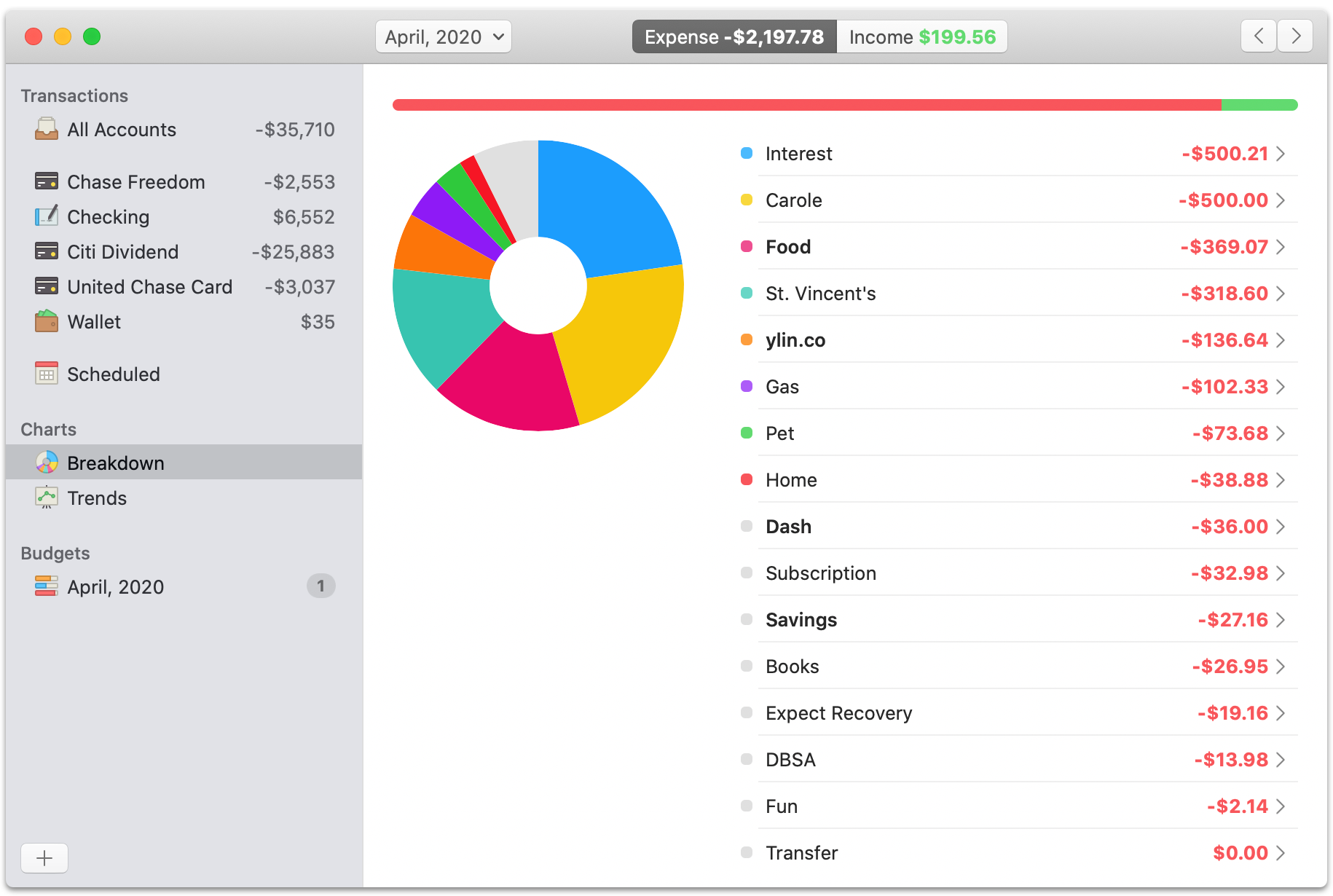 See trends in your money
The Trends chart in Savings 3 shows you your finances over time. Want to see whether you are getting richer or poorer? Simply choose the overall balance trend. You can also see a trend of your overall expenses, incomes, or any category you want. You can even compare multiple trends to see their correlation. It's a deceivingly simple but extremely powerful tool to analyze your finance.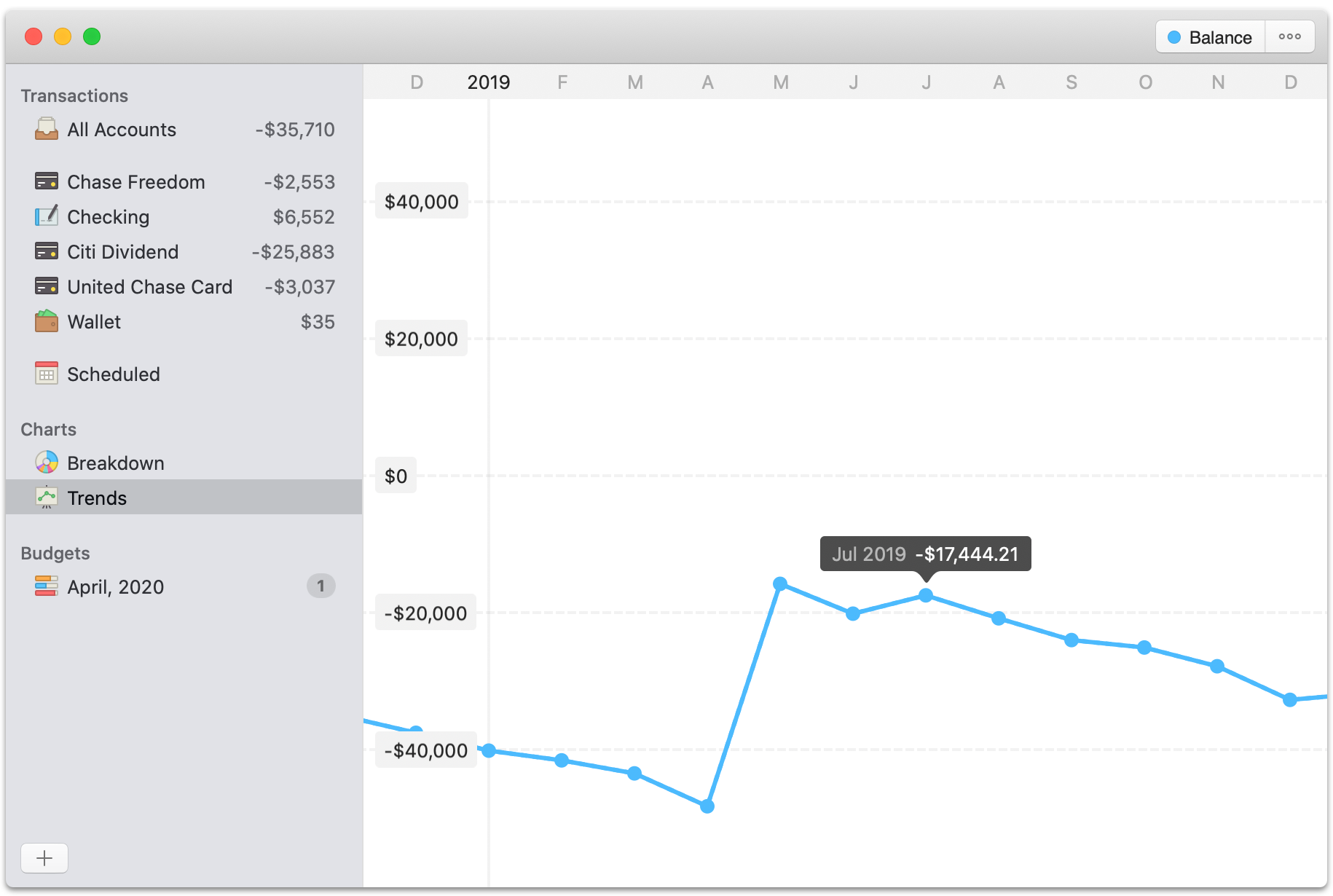 Create a realistic budget
Savings 3 doesn't force you to create a budget. For many users, Breakdown and Trends charts are all they need to keep their finances under control. But for those who need a little extra help, Savings 3 lets you create a budget for each month, each year, or any period of time. It's not a "toy budget" either. Your budget will include all of your expense and income categories, so you can truly budget for every dollar.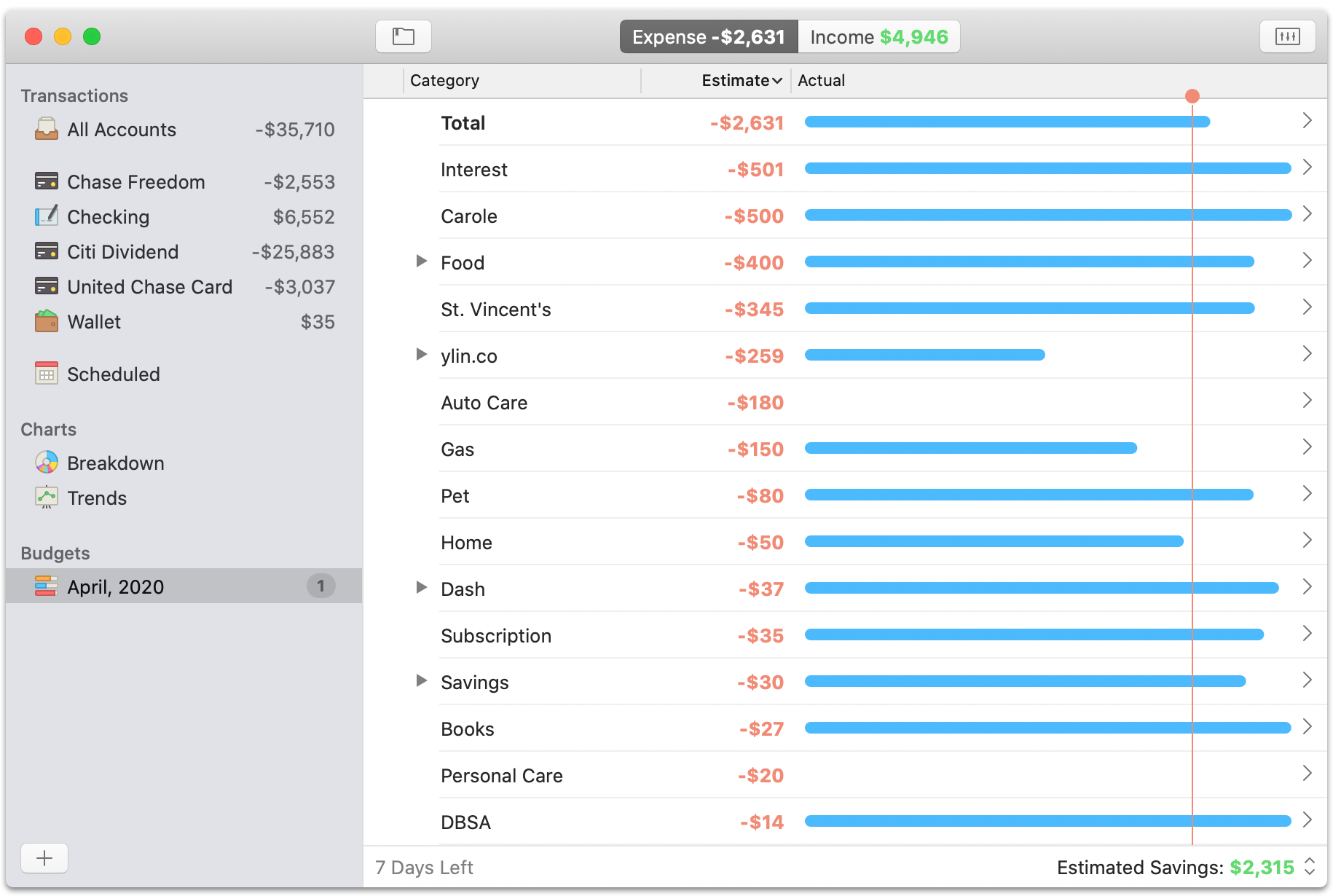 Connects to your banks
Tired of entering transactions manually? Bank Connect lets you connect your accounts directly to your bank accounts, so transactions stream in automatically. You have complete control over the accuracy and categorization of downloaded transactions. Everything works just the way you expect. Bank Connect is an extra service that does require a subscription.
Works seamlessly on your phone
Just like Savings 3 for Mac, Savings 3 for iPhone is a simple yet powerful personal finance manager. You can use it standalone, or as a companion to the Mac app. Secure iCloud sync keeps data current on all your devices.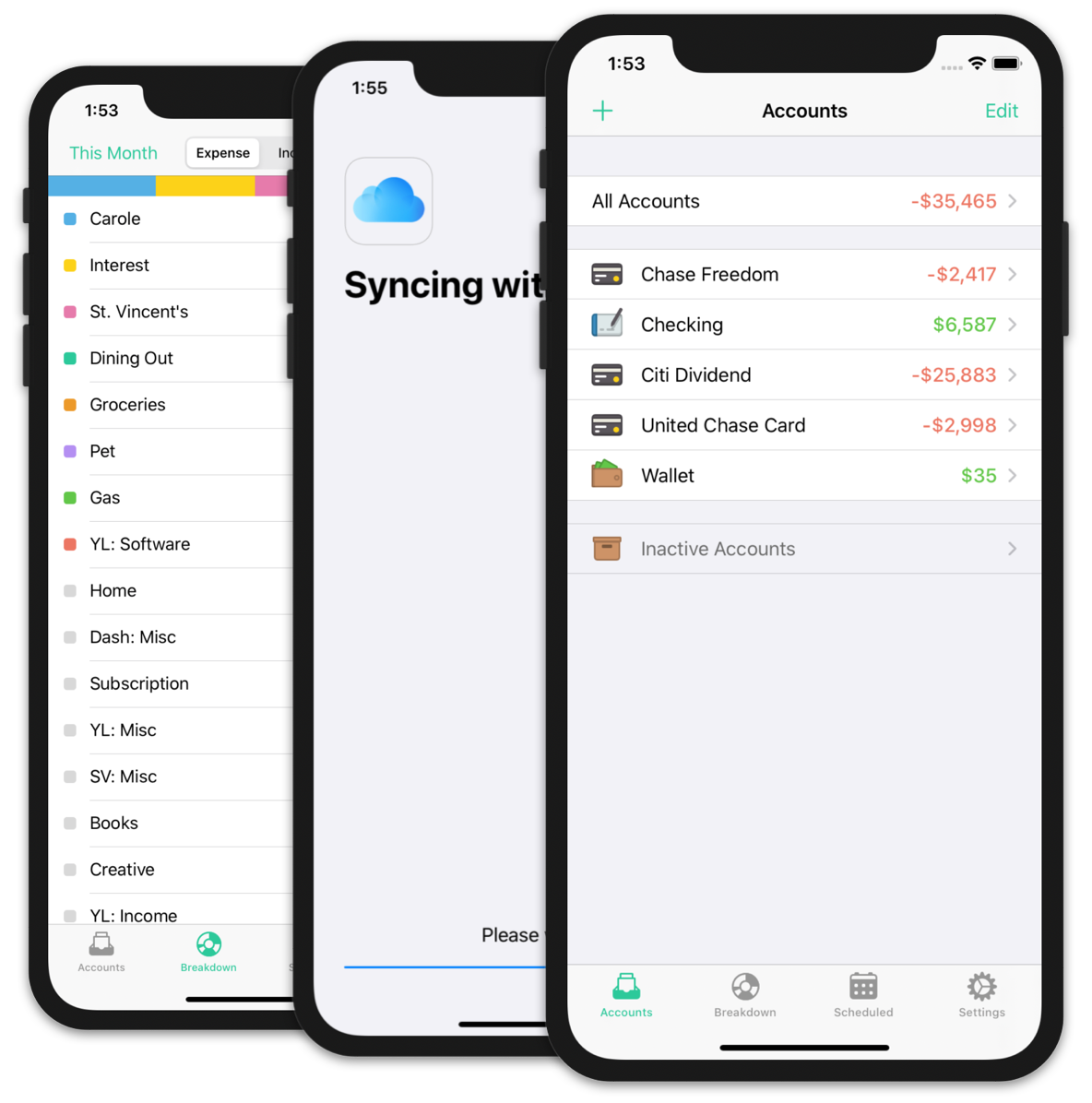 How is Savings different
No subscription. You only need to purchase Savings once and use it forever. You are not locked into paying for something indefinitely.
Privacy-respecting. We never share your personal information with anyone.
Works for business too. Works equally well for personal as well as small businesses and organizations that don't require double-entry bookkeeping.
Dedicated support. We have proven ourselves over the years to provide thoughtful and responsive support.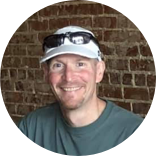 Brad B.
Savings user since 2011
I still remember what initially drew me to Savings. Simple, elegant and informative. The features it has have purpose and represent the core you need. The UI is intuitive and attractive. And the reporting is what really stands out to me. So many apps have tons of reports and graphs, but I don't feel like I need the info. In Savings, what I want is easy to glean. The breakdown view shows me exactly what I earned and spent and what the net is. My most important metric. Trends also have a similar feel. Simple and informative. Savings is for people who want a lean, focused, attractive and effective way to stay on top of their money. :)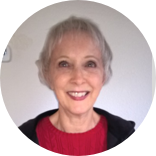 Sue L.
Savings user since 2011
I didn't realize I have been using Savings for 10 years! Savings is a very stable part of keeping track of my small amount of money. It gives me control and makes me feel safe. I can budget well and always know exactly where I stand on my finances. Consequently, I live a very comfortable life as a retired person on Social Security and that's saying something!
| Feature Comparison | Mac | iPhone |
| --- | --- | --- |
| All your accounts in one place | | |
| Quick transaction entry | | |
| Bank Connect | | |
| Create a budget | | |
| Schedule recurring transactions | | |
| Breakdown chart | | |
| Trends chart | | |
| Multi-currency support | | |
| iCloud Sync | | |
| Import from Quicken and MS Money | | |
| Reconcile account | | |
| Transactions search | | |
| Batch edit transactions | | |
| Import OFX, QIF, CSV from bank | | |
| Import from Quicken and other apps | | |
| Passcode protection | | |
| Print charts and transactions | | |
Buy Savings today
There is no subscription cost associated with Savings 3. Pay once and use it forever. Also, if you are not satisfied, return it via the App Store within 30 days.
Got questions? Email us.
?