Savings 2.4 with Dark Mode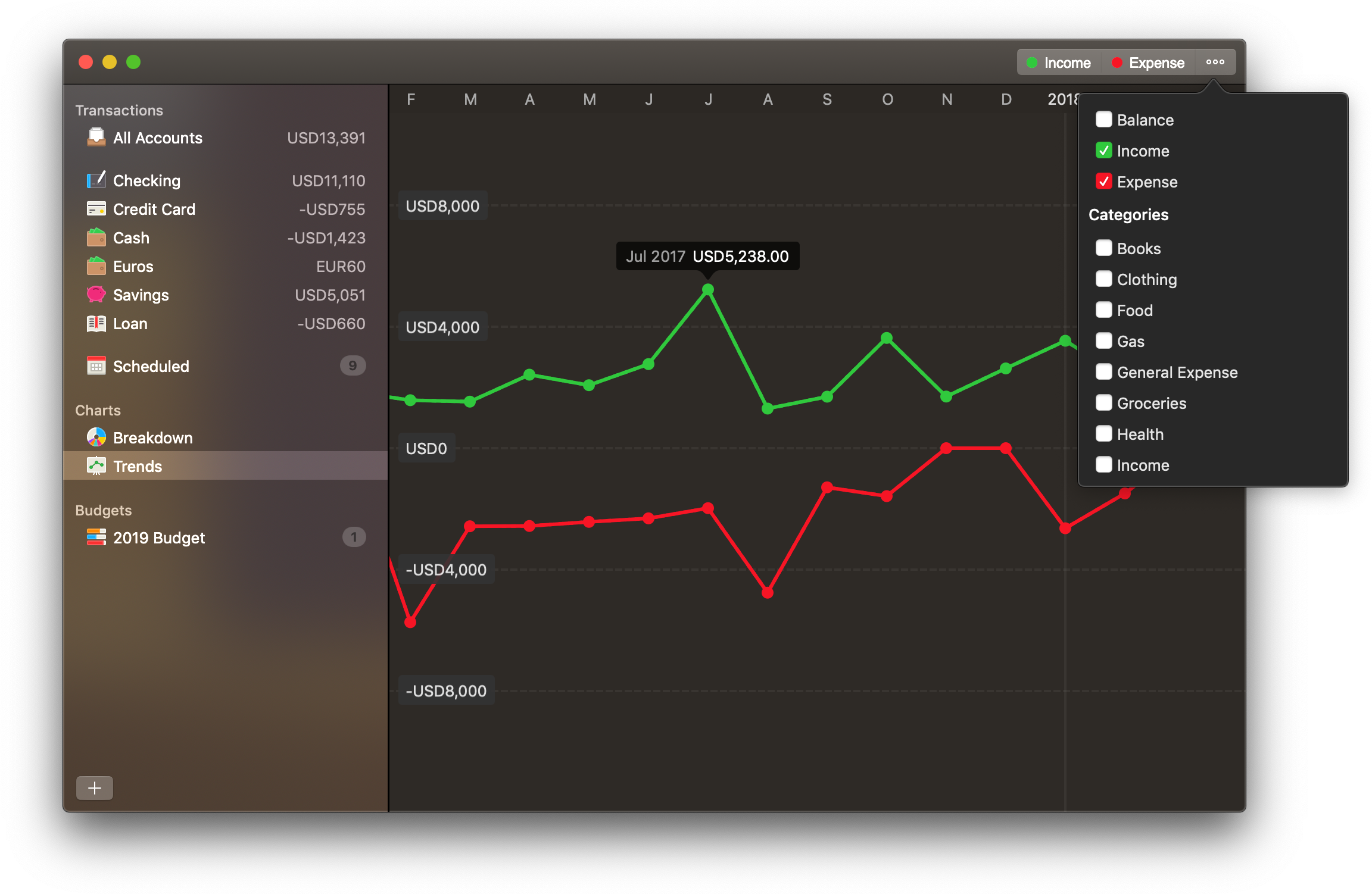 When Apple introduced Dark Mode in macOS Mojave, we were super excited and knew there was no doubt that Savings 2 would gain Dark Mode soon. Today, we are happy to announce that Dark Mode is available in Savings 2.4 for all Macs running macOS Mojave.
To support Dark Mode, we recreated all icons and assets against a new color palette so they looked great against a dark backdrop. Savings in Dark Mode looks so good that we use it internally almost all the time.
Here is how to enable Dark Mode on your Mac:
Make sure you are running macOS Mojave
Open System Preferences
Click General > Appearance > Dark
Color-Coded Buttons in Scheduled
In Savings 2.4, we added color to help identify whether an action is Pay, Deposit or Transfer in the Scheduled view.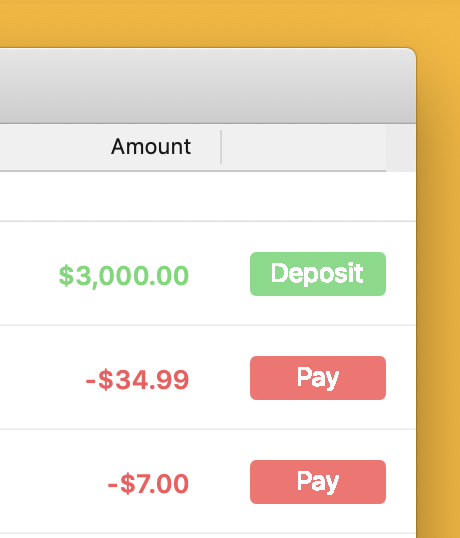 This makes interacting with the Scheduled view much more intuitive.
Other Changes
We have re-enabled Budget for users who are using this feature. To create a new budget, choose File > New Budget from the menu.
We fixed many bugs in Savings' Budget that were plaguing some users. Budget should be stable now , but let us know if you run into any trouble.
The keyboard shortcut for Running Balance is changed to the more intuitive Control + B.
We hope you enjoy these changes, and happy New Year!