Dark Mode for iOS and More
Dark Mode for iOS
Savings 2.6 for iPhone brings support for Dark Mode on iOS 13. Now, you can use Savings at night without a glaring screen.
We also think it looks pretty cool.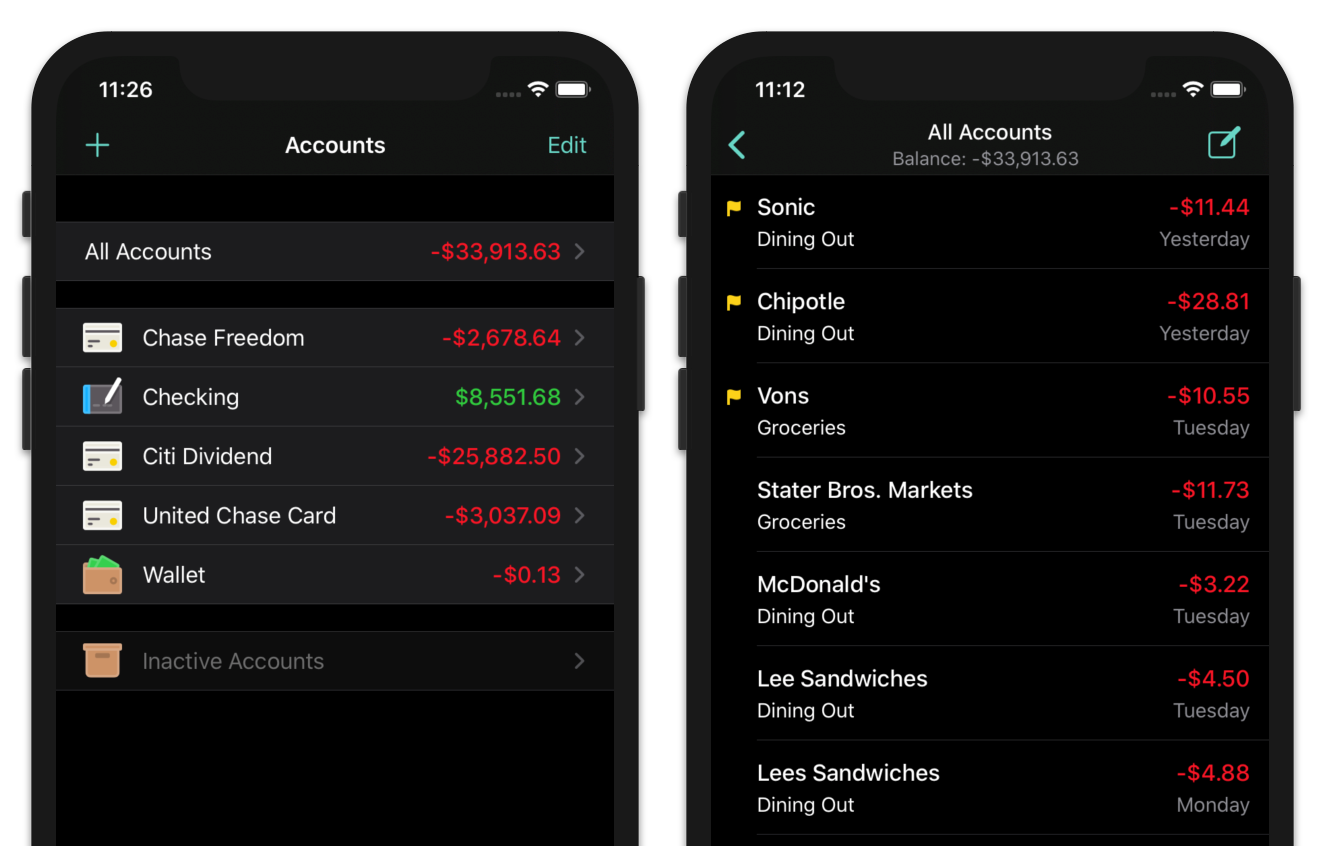 Account List with Cents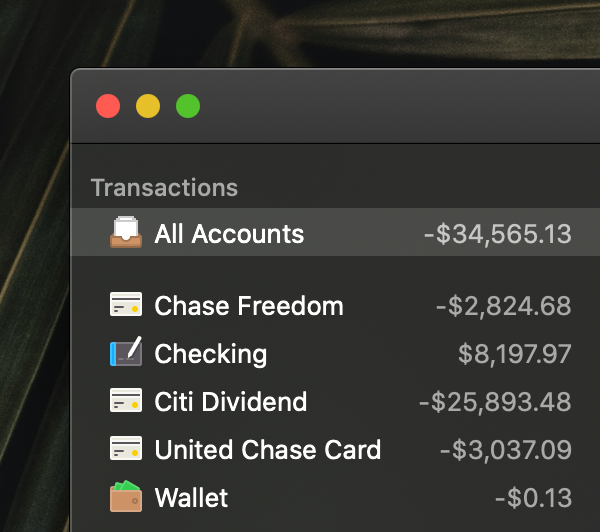 Many users have requested the ability to see precise balances of accounts in the accounts list. On the Mac, that is the side bar. On iOS it's the accounts view.
We have now implemented an option for that, and here is how to enable it:
Mac: Select View > Show Cents in Accounts List from the menu.
iPhone: Go to Settings and turn on Show Cents in Accounts.
We kept the default behavior to be without cents, because we believe it reduces complexity for most users.
If you have any feedback regarding this update, please email us.